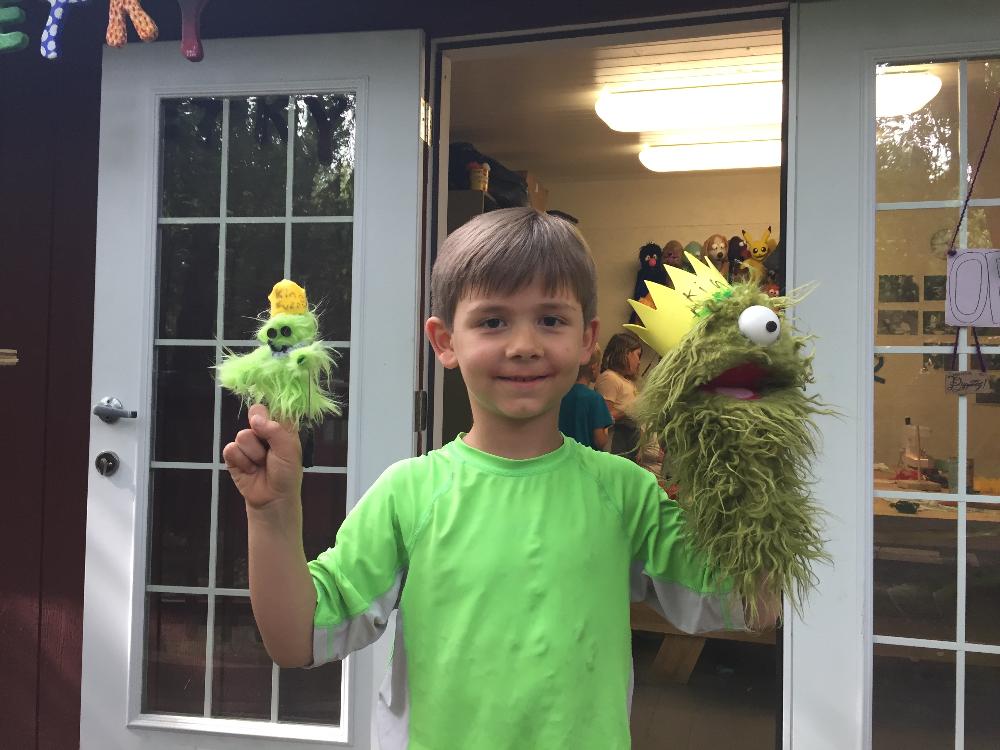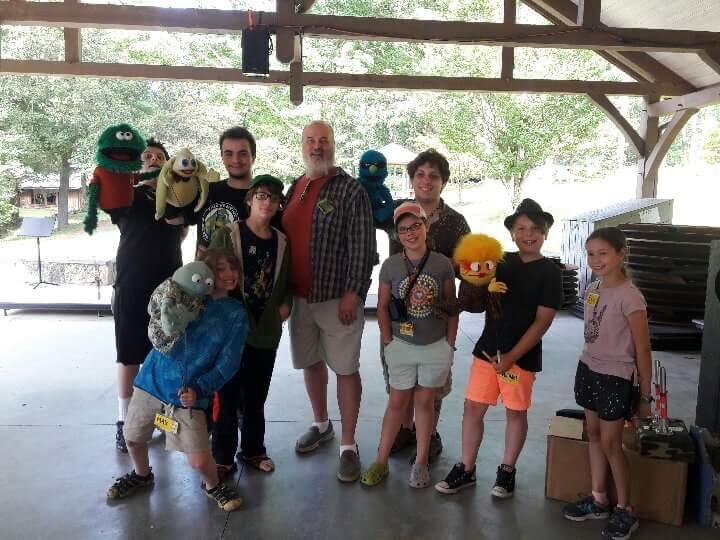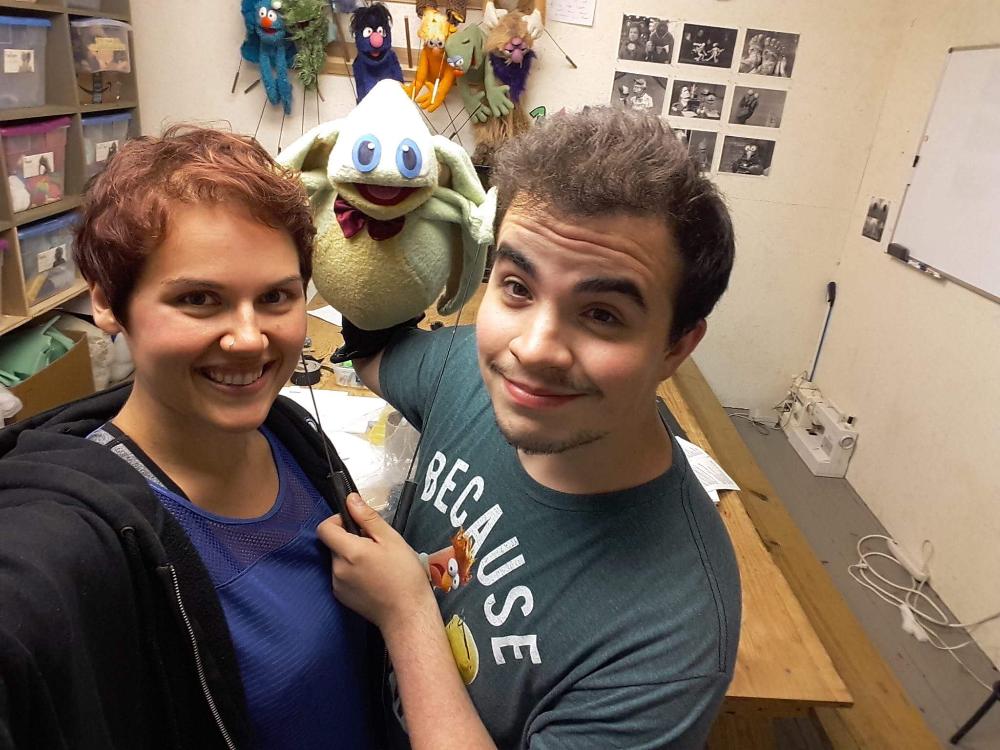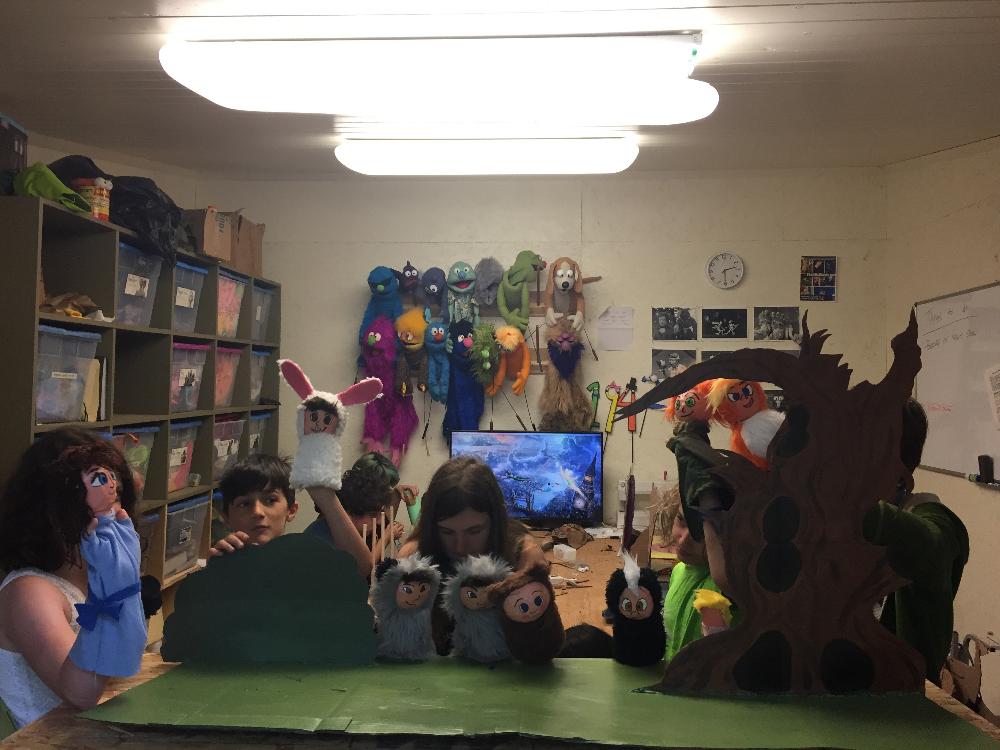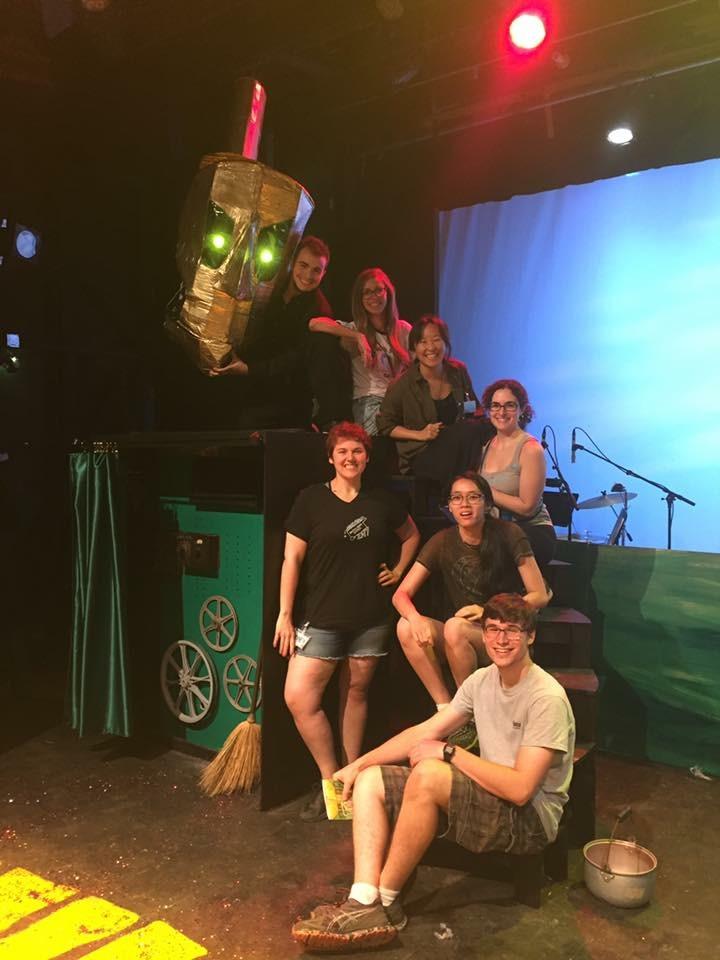 This past summer, CPG member: Connor Asher worked at Buck's Rock Performance & Creative Arts Camp as the head of the puppetry shop in New Milford, CT.
During his time there, he directed 2 shows: A Puppet Slam (A collection of shorts, each camper was allowed to write/direct/build and perform their own 2-5minute puppet slam piece in front of a large audience). Connor also directed a "Peter Pan - Puppet Show" based on the classic narrative by Michael John. During his time at the camp, Connor also assisted on 2 other theatre productions, including: "Animal Farm" and "The Wizard of Oz". As the head puppet builder, trainer and performer.
On top of this, Connor ran a puppetry shop founded by "Sesame Workshop/The Jim Henson Company", from 9am-6pm for kids ranging from 5yrs-17yrs old, daily having a total of 10-15+kids at any given point. Connor worked on puppet design, building, and performance with the campers throughout the day. Connor's goal was to heavily introduce the campers to new styles of puppetry.
In order to make this goal possible, he started a visiting artists series. Bringing in 2 professional puppeteers to speak to the campers/staff at Buck's Rock, to tell their background as a puppeteer and demonstrate a style of puppetry.
The first guest was: Tyler Bunch (Muppets, Sesame Street, Julie's Greenroom) who demonstrated television puppetry. Our second guest was: "Paul McGinnis" (Sesame Street, Little Shop of Horrors - Broadway, The Wiz) who demonstrated bunraku/table-top style puppetry for the guests, showing the importance of versatility in puppetry.
On July 16th, Connor took a leave of absence from the camp to attend the "Puppeteers of America's National Puppetry Festival" in Saint Paul, MN.
After the festival/camp ended, Connor went to New York for a day and was invited to visit "PuppetHeap", in Hoboken, NJ. PuppetHeap is best known for their work in commercials/tv/film, also known for the shop hired to build "The Muppet" characters. While there, Connor was able to meet the talented team of puppeteers, ask questions, and see some of the Muppets that were going to be used in the upcoming "Hollywood Bowl" performance. Connor was invited to see the show in LosAngeles, then will return back to Chicago, IL to continue his work at Creventive Puppet Company & the Chicagoland Puppetry Guild.